Cosmetic Dentist – Vero Beach, FL
How We Can Revitalize Your Grin
As time passes, you may find that your teeth aren't quite as bright as they used to be. Or maybe your teeth have sustained chips, cracks, or other aesthetic flaws over the years. Whatever the case may be, Dr. Julie Cromer understands how an imperfect smile can take a toll on a person's self-confidence and quality of life. That's why she offers many smile-transforming cosmetic dental services here at Cromer & Cairns Dental. Contact our dental office to learn how we can revitalize your grin with cosmetic dentistry in Vero Beach!
Why Choose Cromer & Cairns Dental for Cosmetic Dentistry?
Gentle Dentist with 20+ Years of Experience
Convenient On-Site Dental Lab
In-House Dental Discount Plan Makes Saving Easy
Metal-Free Dental Crowns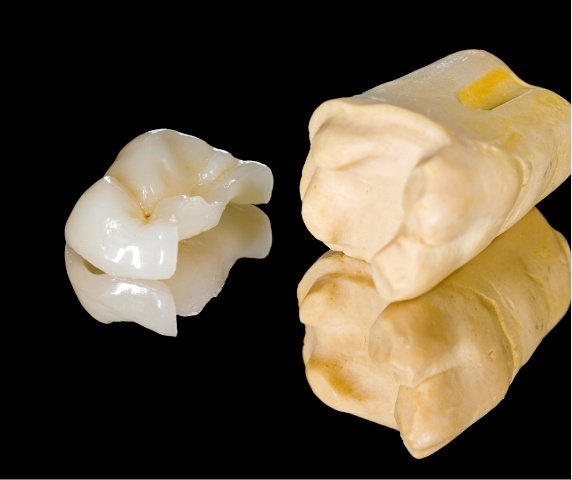 We believe that a patient should never have to choose between a healthy smile and a beautiful one. With metal-free dental crowns, you can attain both! Our crowns are carefully crafted from tooth-colored materials, like porcelain and zirconia, and customized to flawlessly blend in with your smile. That way, no one even has to know that your tooth was damaged in the first place!
Cosmetic Dental Bonding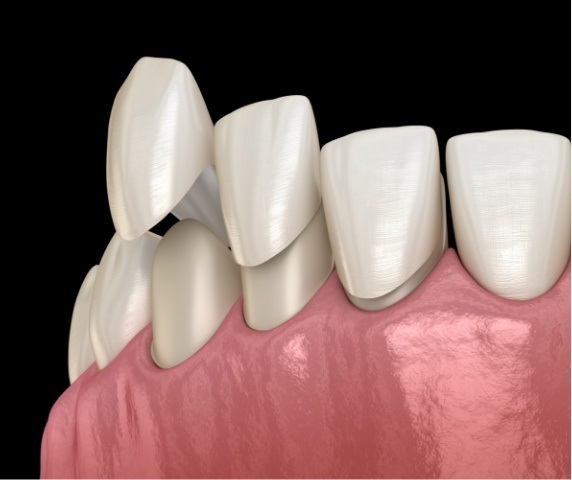 If you have a chipped, cracked, stained, misshapen, or gapped tooth, then cosmetic dental bonding is a fast and affordable solution. Using putty-like composite resin (the same material in tooth-colored fillings), Dr. Cromer can conceal the dental flaw in question by covering it up or rebuilding the missing tooth structure. After just a single appointment, your tooth will look effortlessly perfect, and the results can last for up to a decade.
At-Home Teeth Whitening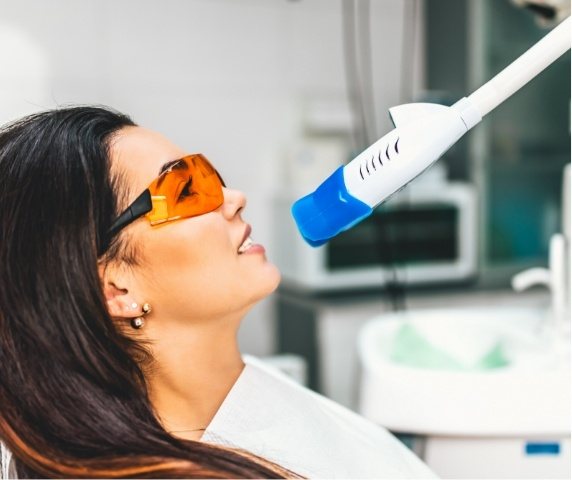 Are you tired of wasting time and money on over-the-counter teeth whiteners that over-promise and under-deliver? If so, you'll be pleased to hear that our professional-strength teeth whitening kits are safe and effective. After wearing a potent bleaching solution with custom-fit trays for a set amount of time each day, your smile should be several shades brighter within just a couple of weeks.
Gum Recontouring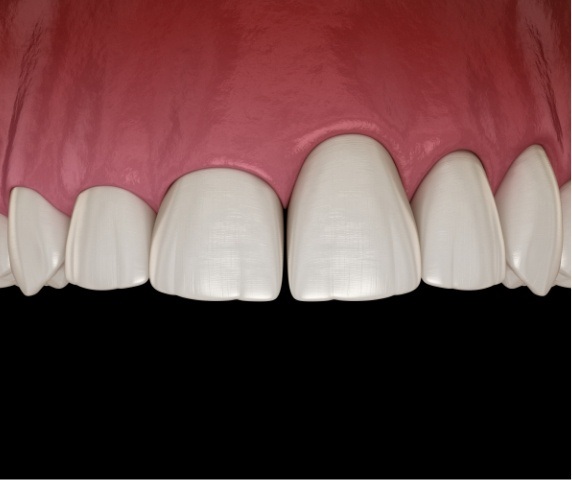 Sometimes, your smile may look "off" not from any issue with the teeth themselves, but rather with their proportion to the gums. When the gum tissue is overly prominent compared to your teeth, your smile may appear unbalanced. Fortunately, Dr. Cromer can correct "gummy smiles" with gum recontouring. By using a highly precise soft tissue laser, she can comfortably and safely trim excess tissue, creating an even gumline that perfectly frames your pearly whites.
Smile Makeovers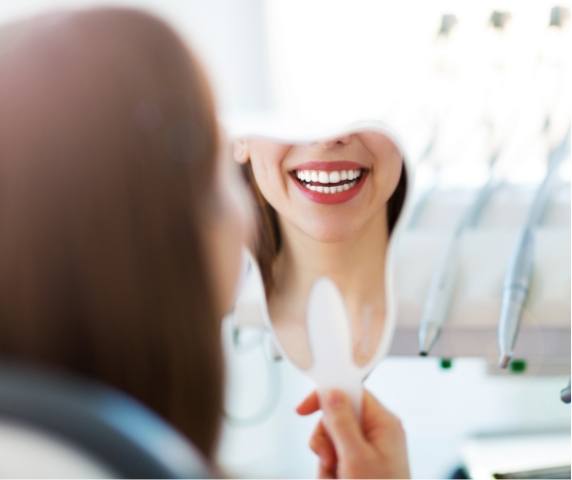 If you have no idea where to even begin improving your smile, ask Dr. Cromer about a smile makeover. She'll spend some time discussing the changes you'd like to make, and then, she'll formulate a personalized dental treatment plan, called a smile makeover, to bring those goals into reality. Every smile makeover is uniquely designed for each patient, so you can trust that your results will flawlessly complement your overall appearance.
Understanding the Cost of Cosmetic Dentistry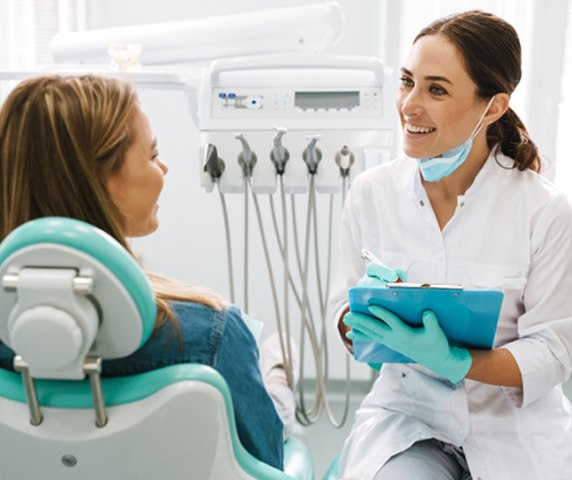 Many patients are nervous about whether they'll be able to pay for cosmetic dentistry, as it typically isn't covered by any kind of dental insurance. At Cromer & Cairns Dental we're well aware that finances can be a sticking point for a lot of people, so we'll be happy to discuss your payment options with you at your consultation.
Until you can visit our office, here's what you should know about the cost of these procedures before you see us.
What Cosmetic Dental Service is Right for Me?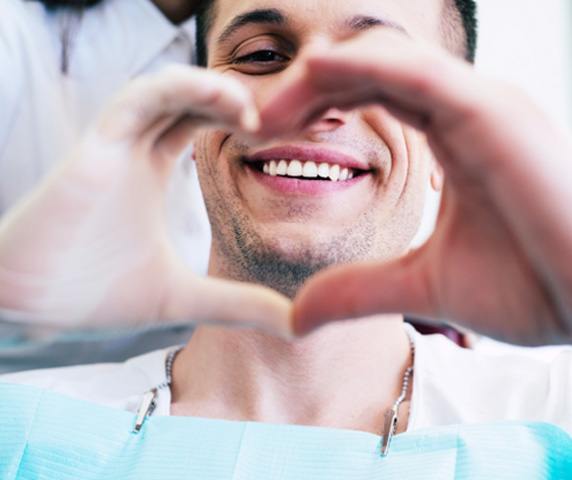 Cosmetic dentistry includes treatments that are designed primarily to make your smile look better, but that can mean a lot of different things. You could improve your smile by changing your teeth's color, shape, alignment, or a combination of these factors.
There are a variety of treatments that can deal with all of these issues, each with its own price point. Here's a little bit of information about how these options affect the final cost.
Cosmetic Dental Bonding: We can layer a tooth-colored composite resin onto your teeth, easily repairing minor chips and cracks. Direct bonding is one of the most inexpensive forms of cosmetic dentistry.
Teeth Whitening Kits: Our professionally crafted teeth whitening trays are designed to be worn for a few hours each day, and after a few weeks they can give you a smile up to eight shades whiter than before. In terms of price, these trays are on the more affordable side.
Gum Recontouring: If you feel like your smile is a little bit gummy, we can surgically reshape the gumline to improve your appearance. The price depends heavily on the number of teeth you want to have treated, but the procedure is usually middling in terms of cost.
Cosmetic Dentistry Can Be An Investment Worth Making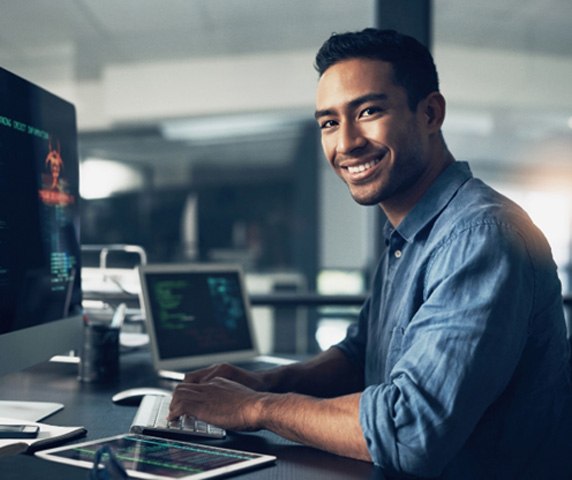 Cosmetic dentistry can require a fairly big commitment upfront, but it's important to remember what you're getting for your money. The fact is that having a smile you're happy to show off isn't just about how you feel—the confidence it gives you can have a measurable impact on your career and social life. In that way, good cosmetic dentistry is actually an investment in your well-being!
How to Make Cosmetic Dentistry Affordable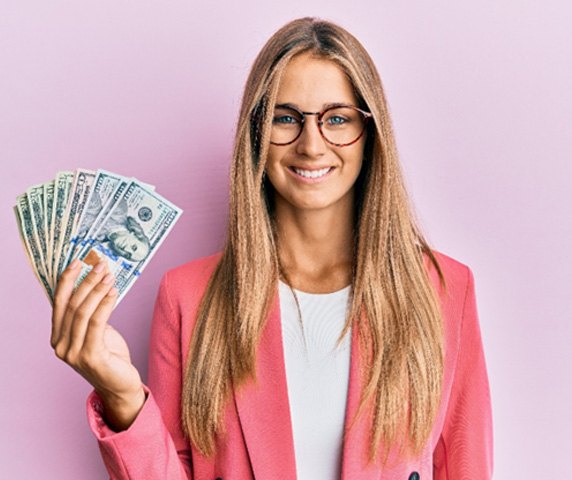 As was mentioned previously, cosmetic dentistry is typically considered to be purely elective, which is why insurance companies won't cover it. But don't worry! We want you to have the smile of your dreams, which is why we do what we can to make cosmetic care fit your budget.
For one, we offer a membership plan that can make our services more affordable. For just $100 a year, you can not only get free preventive care, but also a 10% discount on all of our other services, including cosmetics!
We also partner with CareCredit to offer financing for patients who qualify. This can break your dental fee into manageable payments, reducing their strain on your budget.
With all these options available, there's nothing stopping you from getting the teeth you've always wanted! So now's as good a time as any to make your teeth as beautiful as they can be.
Dermal Fillers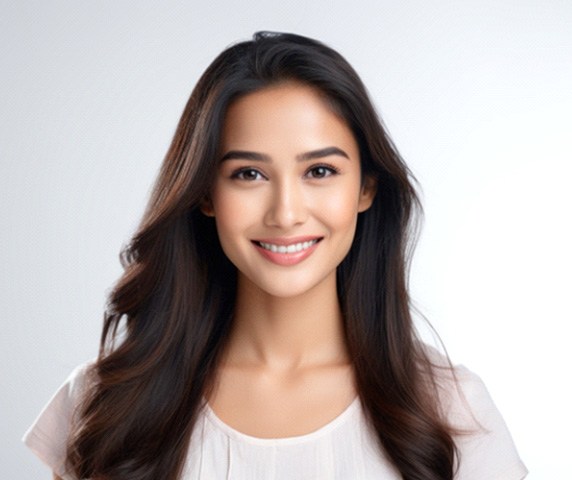 Smooth and youthful skin can be the perfect complement to a gorgeous smile! That is why we proudly offer dermal fillers. With a few precisely placed injections of Restylane, we can help you to turn back the clock on wrinkles and lack of fullness across your face. The procedure is quick, and the results can last for months at a time. Dermal fillers offer an ideal solution for individuals who want to enhance their appearance without undergoing invasive plastic surgery.
BOTOX®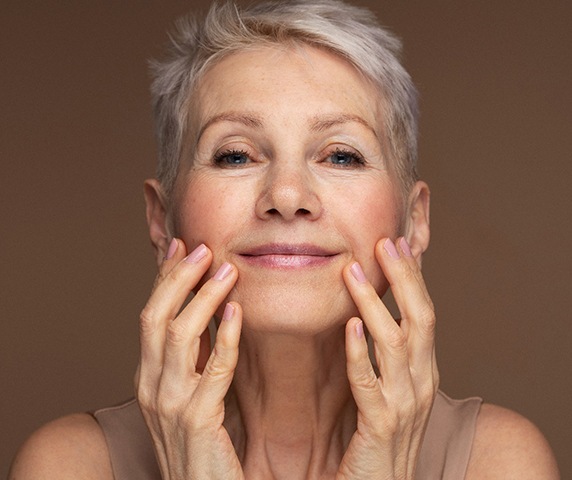 Signs of aging, like wrinkles and facial lines, can cause you to feel less confident, especially when they make you appear older than you actually are. BOTOX is a fast and non-invasive method of addressing wrinkles that can typically be completed within a short 30-minute to hour-long appointment. Additionally, BOTOX requires little to no recovery time, having minimal impact on the rest of your day.
Cosmetic Dentistry FAQs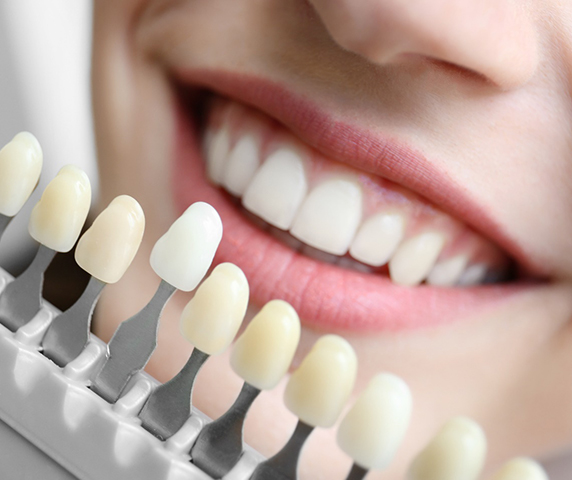 For just about any aesthetic issue you could have with your teeth, there's a cosmetic dental treatment that can help you restore your smile to perfection! However, it's easy for all those options to be overwhelming, especially if you're getting this kind of dental work for the first time.
At Cromer & Cairns Dental, we're happy to make navigating cosmetic dentistry as easy as possible for you. To help you get oriented, here are answers to some of the questions you may have about this field.
Does Cosmetic Dentistry Hurt?
When it comes to trying any kind of dental work for the first time, just about every patient is at least a little bit concerned about discomfort. Thankfully, our personalized treatments and experienced team will ensure that your cosmetic treatment is a great experience.
The fact is that most cosmetic treatments don't penetrate much deeper than the surface of the tooth. As a result, there's very little risk of something like teeth whitening being uncomfortable. In the case of treatments that are slightly more invasive, we'll use powerful anesthetics to numb your mouth completely before the procedure even begins.
How Long Does Cosmetic Dentistry Last?
Every style of cosmetic dentistry is a little bit different, and how long you can expect your results to last depends on both what treatment you wind up getting and how well you take care of your teeth afterward.
Generally, treatments that are faster and easier tend not to last quite as long. The effects of teeth whitening, for example, will fade much faster than your veneers will. In any case, however, you can make results last as long as possible by being thorough with your oral hygiene.
There are even some cosmetic treatments that can last a lifetime. If you get gum recontouring, that tissue isn't going to grow back. You can also enjoy the benefits of Invisalign treatment for the rest of your life, so long as you wear your retainer afterward.
How Do I Know If Cosmetic Dentistry Is Right For Me?
Fortunately, just about anyone who has an issue with the appearance of their smile can find a treatment that would work for them! When you see us for a consultation, we'll be happy to talk with you about whether cosmetic dentistry is a good option for you and what treatment you may need.
For example:
People with stained or discolored teeth could benefit from professional teeth whitening
People who have chipped or cracked teeth may be interested in covering their imperfections with direct bonding or veneers
If you have a gummy smile, gum recontouring could help you.
Are There Cosmetic Dentistry Procedures That Are Suitable for Children or Teenagers?
With the rise of social media, more young people than ever are interested in getting cosmetic dental work done. Loving how their smile looks can afford them confidence that will give them a leg up in life.
However, some cosmetic dental treatments are not a good choice for young patients. Teeth whitening, for example, could be problematic for pre-teens who could still have some of their baby teeth. The pulp on these teeth isn't fully formed, making the risk of developing serious sensitivity much higher.
If your teenager has chipped or cracked a tooth, for example, direct bonding can restore their teeth to perfection. It's also well suited to repairing any gaps in your smile after orthodontics. However, it also isn't recommended for patients who still have their primary teeth.
Ultimately, if your child is interested in getting cosmetic dentistry, you should give us a call. We'll schedule a consultation to talk about which procedures could work for your little one.