About Our Dental Practice – Vero Beach, FL
Where Smiles Come to Thrive
At Cromer & Cairns Dental, we have provided 30 years of dental experience to the community of Vero Beach, Florida. Dr. Julie Cromer, Dr. Justin Schwartz, and the rest of our dental team are committed to keeping your smile healthy with comprehensive cosmetic and family dental services to people of all ages. We combine top-of-the-line equipment and the cutting-edge technologies you'd come to expect from larger dental practices with the personal touch of a family-owned dental office.
A Variety of Dental Services Under 1 Roof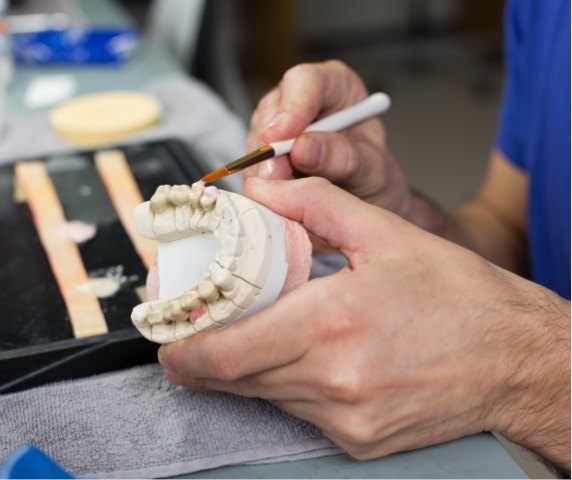 Although we focus on removable prosthetics, we are pleased to offer our patients an array of available dental services all under one roof! Instead of seeking referrals to various specialists in the area, we provide everything from general dentistry to restorative and cosmetic dental care as well as dental implant placement and oral surgery. Click the link below to view the dental services you can expect when visiting our office.
Comfortable, Modern Dental Office
Complete with new and beautiful décor, our dental office exudes a friendly and inviting atmosphere. With updated carpeting, fresh orchids throughout the waiting room, and beautiful florals outside, we take pride in creating a calming and attractive space for our patients. We also provide updated dental technologies to ensure an optimal experience for anyone looking to embrace better oral health.
A Fun, Passionate Team on Your Side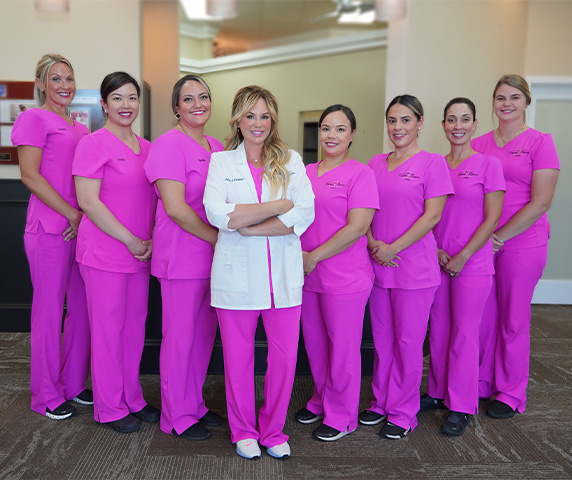 The moment you walk through our doors, you'll find that our team of dental professionals is ready to greet you with a smile. From check-in to check-out, we will remain by your side, answering your questions, addressing your concerns, explaining various techniques, and ensuring you understand the details and costs associated with your dental treatment. When it comes to finding a trusted team to provide all your oral healthcare needs, you've come to the right place.