Emergency Dentist – Vero Beach, FL
Reliable Care Right When Your Smile Needs It
No one ever sees a dental emergency coming. Whether you're dealing with a throbbing toothache or a broken denture, you need professional attention right away, and our team at Cromer & Cairns Dental is here to fill that role. When you contact our office with an urgent dental problem, we'll do everything in our power to get you seen and treated that very same day by our emergency dentist in Vero Beach. Don't hesitate to call us for reliable care when your smile needs it!
Why Choose Cromer & Cairns Dental for Emergency Dentistry?
Same-Day Appointments for Dental Emergencies
In-House Dental Lab for Same-Day Denture Repair
Dental Insurance Welcomed & Additional Financing Available
How We Treat Dental Emergencies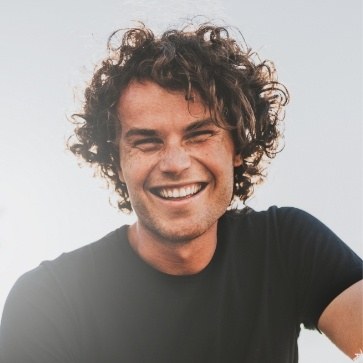 Once you get in touch with our dental practice, here's how you can expect us to handle the situation:
Booking a same-day dental visit – A member of our dental team will ask you questions about your symptoms over the phone, determine how soon you need to see us, and schedule an appointment accordingly. We can also supply you with first aid tips for handling your dental emergency in the interim.
Completing an emergency dental exam – Once you arrive at our dental office, Dr. Julie Cromer will closely examine your mouth and capture digital X-rays to pinpoint the source of the issue.
Reviewing our findings – After her exam, Dr. Cromer will share what she found and explain her treatment recommendations. Our team will also outline the expected time and costs associated with your dental care.
Restoring your smile – When we've reached an agreement on a dental treatment plan, we'll get started right away on relieving your pain and making your smile look and feel good as new.
The Most Common Dental Emergencies
Sometimes, it can be hard to tell when a dental issue needs urgent attention. However, because teeth cannot heal themselves, the problem will likely only get worse without treatment. Just to be on the safe side, call us right away if you find yourself with any of the following common dental emergencies:
Understanding the Cost of Dental Emergencies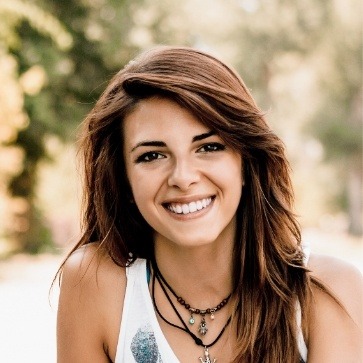 Every patient's situation is unique, so the cost of emergency dentistry isn't set in stone. Depending on the cause and severity of your injury, you might only need something as simple as a filling, or maybe you need multiple teeth extracted and replaced. Naturally, these treatments come at varying price points. Before we begin any procedure, our team will review the costs of your emergency dental care. We accept several dental insurance plans and offer CareCredit financing as well as our own dental membership plan.
Keys to Preventing Dental Emergencies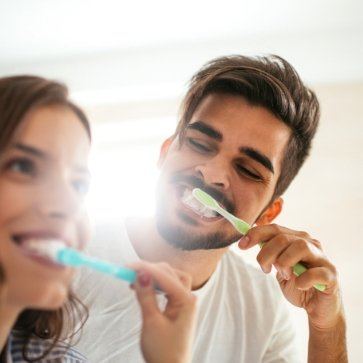 If you play sports, wear a mouthguard to protect your teeth from becoming broken or knocked out.
Wear a nightguard if you grind your teeth while sleeping. This will prevent your enamel from getting worn down and prone to fracture.
Every day, brush your teeth at least twice and floss at least once to keep plaque at bay.
Meet with Dr. Cromer for routine checkups every six months so that she can spot and treat potential emergencies early on.
Dental Emergency FAQs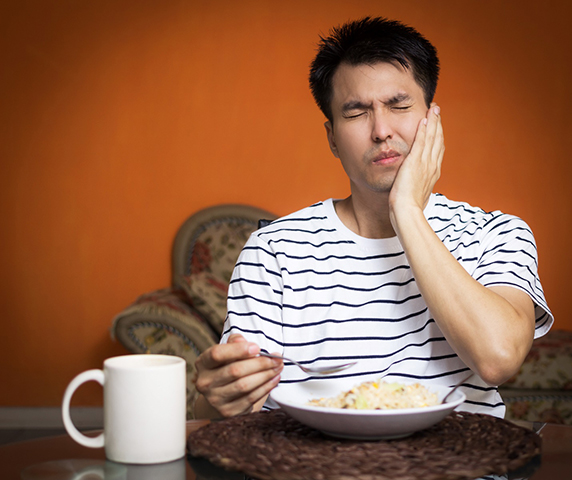 When you're not feeling very well, it can be difficult to navigate everything that emergency dentistry has to offer. Thankfully, everyone here at Cromer & Cairns Dental will be happy to take the time to help you with whatever issue you're dealing with.
Until we're able to see you, you're bound to have questions about the best way to handle a dental emergency. Here are some answers that you may find useful.
Can I Fix My Dentures That Have Broken in Half?
Your dentures have been carefully designed to withstand the pressure of biting, clenching, and chewing food. If they've split in half, it will take the meticulous work of a skilled dentist to repair them.
You may be tempted to try and repair your prosthetic on your own, but the fact is that most people don't have adhesives strong enough to repair them effectively, and many glues you might use aren't safe to put in the mouth. Your best bet is to call us—we'll have you smiling again in no time.
How Long Can A Restoration Be Temporarily Attached?
If you have a crown come loose, one of the best things you can do in the meantime is to try and put the restoration back in your mouth. This is a great way to ensure that you don't accidentally lose or damage it further.
However, even if you manage to use temporary adhesive to put your restoration back, it's not going to stick here for long. At most, a crown you put back in place will likely only stay there for a day or two. You also have to take care not to chew with a crown you've placed this way, making it a poor long-term solution. When you call us, we'll schedule you for an appointment right away to restore your smile.
How Should I Sleep With Tooth Pain?
When you call us for an emergency appointment, we will prioritize getting you in on the same day. That said, you may not be able to come to our office immediately, or you may start to notice a toothache late at night. In that case, you may have to try and get some sleep.
Over-the-counter pain medicine can be enormously helpful, as well as ice packs and saltwater rinses. Additionally, You might try sleeping with your head elevated. This can take some getting used to but may make you more comfortable.
Should I Visit The Emergency Room First For Dental Emergencies?
Dentistry is a distinct expertise for a reason—most doctors don't have the materials on hand to effectively treat problems with the teeth. For that reason, it's unlikely that the emergency room will be able to help you with a dental emergency.
However, if you're in a situation that needs to be stabilized immediately, like a jaw fracture or severe cuts to the mouth, the people at the emergency room should be able to help you.