Restorative Dentistry – Vero Beach, FL
We Can Fix Damaged Teeth Right Up
Over the years, it's not uncommon for teeth to develop cavities, chips, cracks, and other signs of damage – even if you brush and floss every single day. Since teeth cannot repair themselves, these issues will only get worse if you leave them untreated. Luckily, we can fix damaged teeth right up with restorative dentistry in Vero Beach at Cromer & Cairns Dental. With our high-quality dental materials, you'll be able to smile confidently and eat comfortably again. If one or more of your teeth could use a little repair, call us today!
Why Choose Cromer & Cairns Dental for Restorative Dentistry?
Metal-Free, Lifelike Materials Used
Convenient In-House Dental Lab
Same-Day Appointments for Dental Emergencies
Tooth-Colored Fillings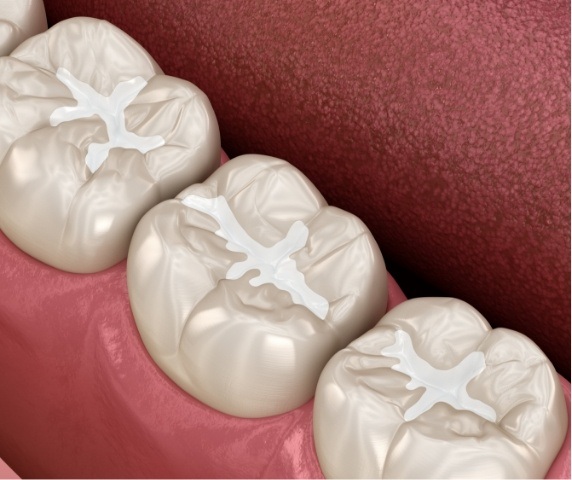 Traditionally, cavity fillings have been made from dark metal amalgam. In fact, patients of a certain age may still have some of these fillings in their mouths. Nowadays, Dr. Cromer offers a healthier, more cosmetically pleasing solution for repairing decayed teeth: tooth-colored fillings. Made from composite resin, they can be color-matched to your enamel for seamless results. Plus, they bond directly to your tooth for a more conservative treatment overall.
Learn More About Tooth-Colored Fillings
Dental Crowns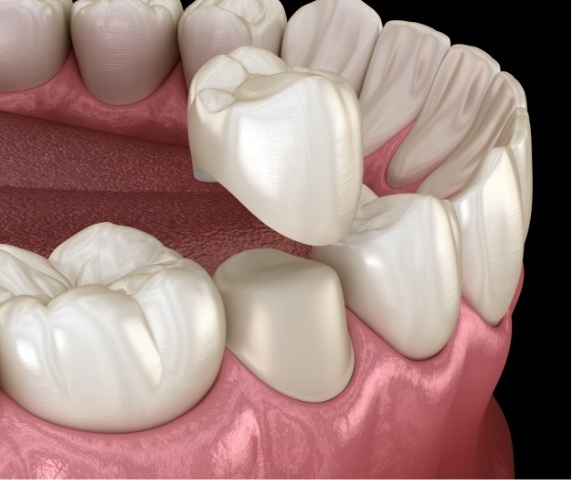 Like fillings, dental crowns used to primarily be made from metals that made your dental work instantly noticeable in your smile. However, at Cromer & Cairns Dental, we prefer crafting our dental crowns from EMAX, zirconia, and porcelain – all of which can be precisely shaded to mimic the size, shape, and color of the surrounding teeth. With these lifelike dental crowns, we're able to protect vulnerable teeth, build up weakened teeth, and repair decayed teeth when a filling won't suffice.