Dental Implants – Vero Beach, FL
Long-Lasting, Natural-Feeling Replacement Teeth
Of all the options you have for replacing your missing teeth, dental implants are by far the most lifelike. While dental bridges and dentures can be designed to mimic the appearance of your original teeth, dental implants take it one step further by also feeling as if you'd never lost any teeth in the first place. They can also last much longer than other tooth replacements. We're able to perform every step of the dental implant process here at Cromer & Cairns Dental, so call us to schedule your initial consultation with Dr. Julie Cromer for dental implants in Vero Beach!
Why Choose Cromer & Cairns Dental for Dental Implants?
FREE Dental Implant Consultation
Entire Dental Implant Treatment Completed In-House
On-Site Dental Lab for Convenient, Customized Prosthetics
What Are Dental Implants?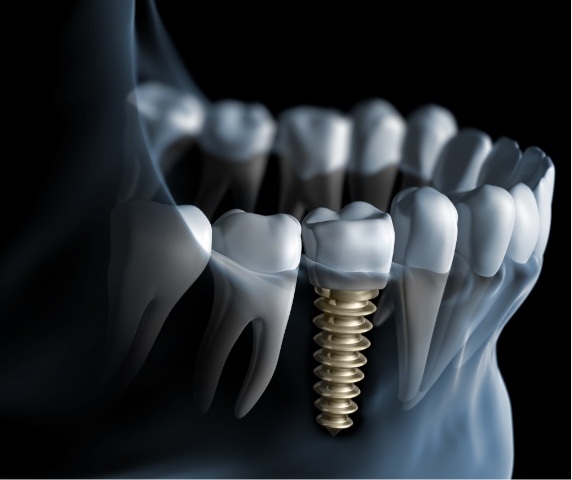 Simply put, dental implants are small posts that replace the roots of your lost teeth. These posts can be made from various biocompatible materials, but we prefer zirconia. After the implants are surgically placed into the jaw, they bond to the surrounding bone tissue, creating a firm foundation that can support any number of prosthetic teeth for many years (if not decades or a lifetime) to come.
The 4-Step Dental Implant Process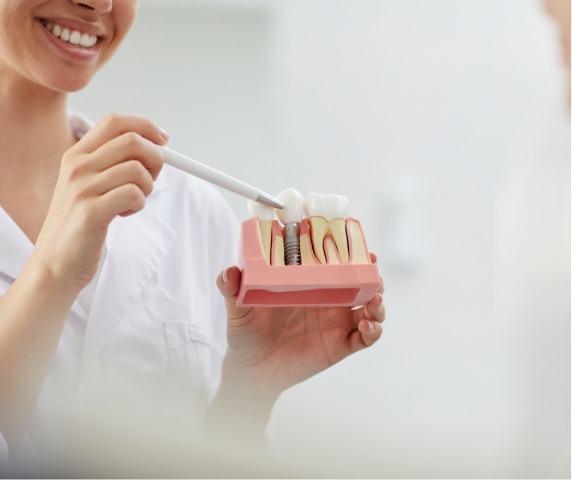 Initial consultation – You'll first meet with Dr. Cromer, where she'll have the chance to evaluate your candidacy for dental implants.
Dental implant surgery – Dr. Cromer partners with an expert periodontist, Dr. Justin Schwartz, who carefully positions the implant posts into your jawbone during a minor surgical procedure.
Osseointegration – You'll wait about four to six months for the implants to integrate with your jawbone.
Restoration – We complete your grin by placing your customized dental crown, bridge, or denture atop your implants.
Benefits of Dental Implants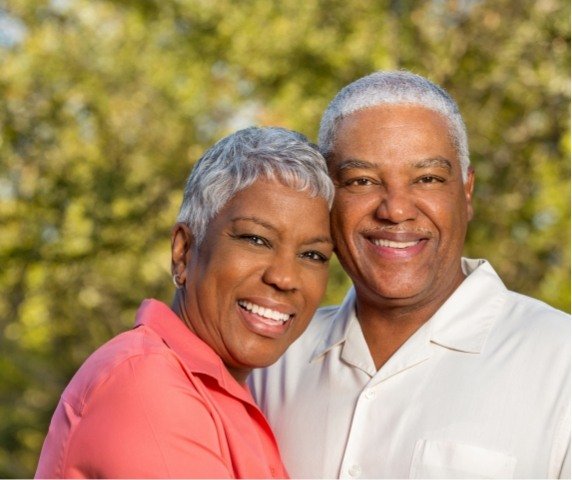 We often recommend dental implants because of their numerous distinct advantages over conventional dentures and dental bridges, which include:
The potential to last for decades or even a lifetime with proper care.
Stimulation for your jawbone, preventing it from breaking down as it normally would following tooth loss.
Renewed biting strength, letting you dig into all of your favorite foods with ease.
Replacement teeth that will never slip or fall out of your mouth due to being firmly rooted in your jaw.
Who Dental Implants Can Help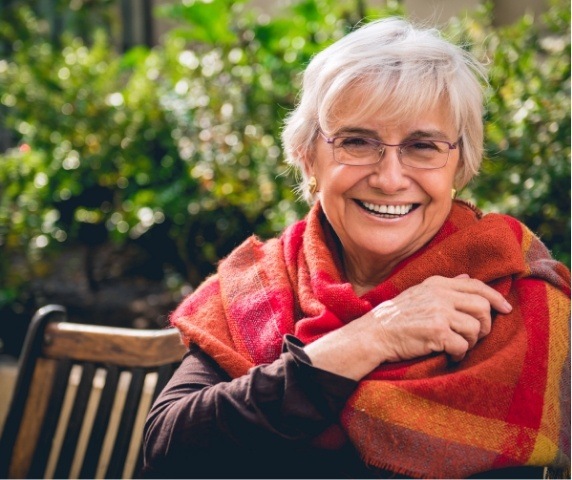 No matter how large the gaps in your smile are, there's a high likelihood that dental implants can fill them. By recreating the entire structure of the teeth, dental implants can bring back any number of lost pearly whites, making practically any healthy adult with missing teeth a good candidate. Once Dr. Cromer has confirmed you're eligible for dental implants and determined the number of teeth you're missing, she can plan out your treatment accordingly.
Missing One Tooth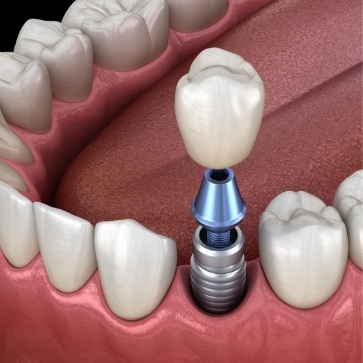 To replace a single missing tooth, we can attach a custom dental crown on top of an implant post that has been vertically positioned into the space. The crown will be meticulously crafted to blend in with the nearby teeth.
Missing Multiple Teeth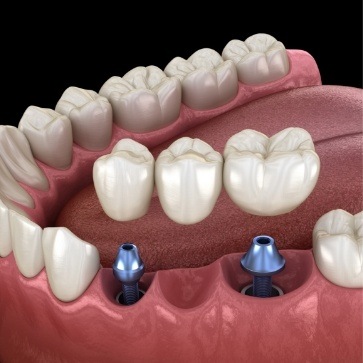 If you're missing several teeth in a row, then all it takes is just two implants (each one placed at one end of the gap) to support a dental bridge that far exceeds its traditional counterpart in strength and longevity. Plus, implant bridges don't rely on your natural teeth, so they're the healthier and more conservative choice.
Understanding the Cost of Dental Implants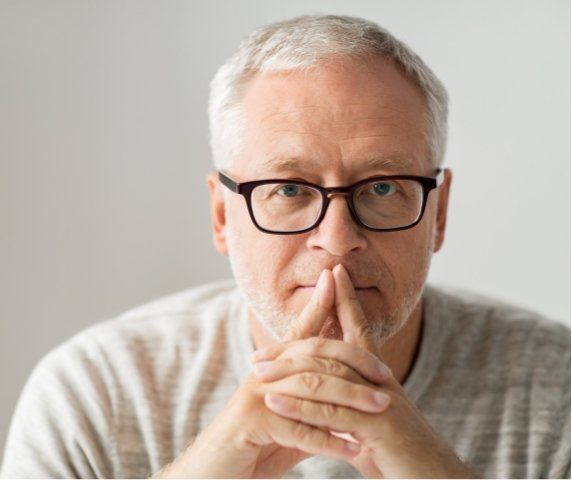 Initially, dental implants may seem more expensive than conventional dentures and bridges, but keep in mind that they're a major investment that can pay off greatly in the long run. Their longer lifespan and oral health benefits are designed to save you money and time compared to traditional tooth replacements. Our team will make sure you're fully aware of the financing information you need to know before beginning treatment, and we can review your options for making dental implants affordable, such as CareCredit and our in-house membership plan.