Replace Missing Teeth – Vero Beach, FL
Don't Settle for an Incomplete Grin
Whether you're missing a few teeth or an entire mouthful, tooth loss can complicate many everyday tasks. Chewing your food, speaking clearly, and smiling without embarrassment may feel impossible at times. Don't settle for an incomplete grin; call our dental team at Cromer & Cairns Dental today to explore your options for replacing missing teeth in Vero Beach. With our in-house dental lab and experienced, compassionate dental team, we'll provide tooth replacement that's sure to make you smile!
Why Choose Cromer & Cairns Dental for Replacing Missing Teeth?
Same-Day Denture Service
Only VA Dental Provider Within 200 Miles
Dental Implants Placed & Restored Under One Roof
Dental Bridges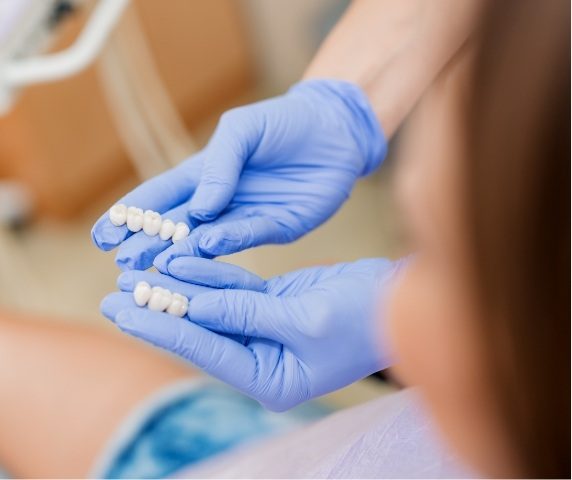 A dental bridge is ideal for replacing one, two, or three missing teeth in a row. With this method, we can fit dental crowns over the teeth adjacent to the gap, with a specific number of prosthetic teeth attached to seamlessly fill the space between them. Our dental bridges are crafted from zirconia, porcelain, and other durable materials that can be shaded to precisely match your natural teeth.
Dentures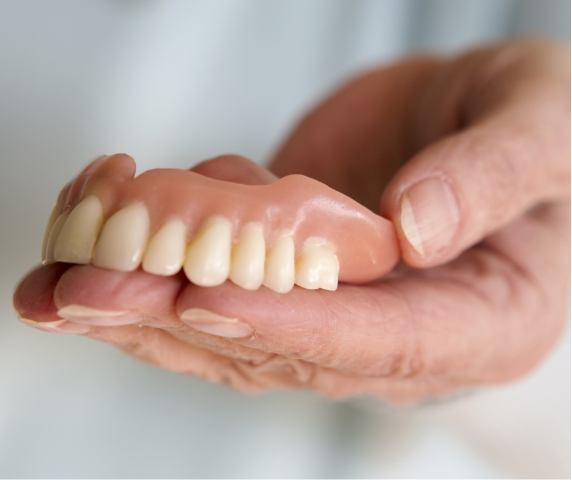 If you're missing several or all of your teeth on an arch, we offer partial and full dentures, respectively, to complete your grin. They both feature a pink base and a set of personalized artificial teeth, but while a partial denture uses a metal framework to fill the gaps in your smile, a full denture sits directly on your gums. Thanks to our in-house dental lab, we're able to customize your denture and make sure it looks exactly like your original teeth.
Dental Implants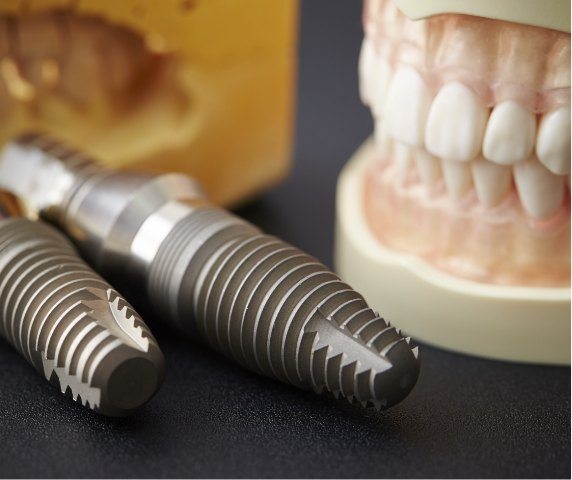 For a more permanent tooth replacement that comes the closest to feeling like your natural pearly whites, we typically recommend dental implants. These are small zirconia posts that, after being placed in the jaw, fuse with the bone to create a sturdy foundation for any number of prosthetic teeth. Because dental implants are the only option that replaces the teeth's roots in addition to their crowns, they're able to look and feel almost identical to the pearly whites you were born with.