Advanced Dental Technology – Vero Beach, FL
Innovative Dentistry for Modern Smiles
At Cromer & Cairns Dental, we believe in the importance of innovation, which is why we use updated technologies when treating our patients. Not only do they allow us to identify even the smallest problem area, but they also help us to better plan for complex procedures. Review the technologies we use below, and call us when you're ready to schedule an appointment.
Committed to State-of-the-Art & Comfortable Dental Experiences
Mobile CT Scan for Improved Treatment Planning
Digital X-Rays That Emit Less Radiation
In-House Lab for Custom Fabrication
Intraoral Cameras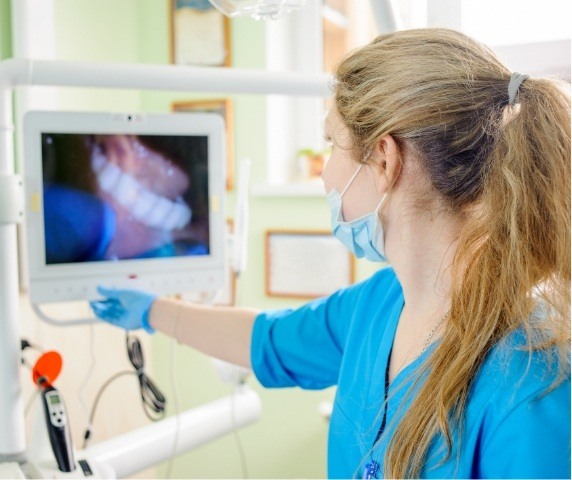 If you no longer want to envision what it is your dentist sees, you can now see it for yourself in real-time thanks to our intraoral cameras. Dr. Cromer will use the handheld, pen-like device to scan your teeth and pinpoint any areas that are causes for concern. We can more thoroughly explain the importance and need for treatment with the help of this unique technology.
All-Digital X-Rays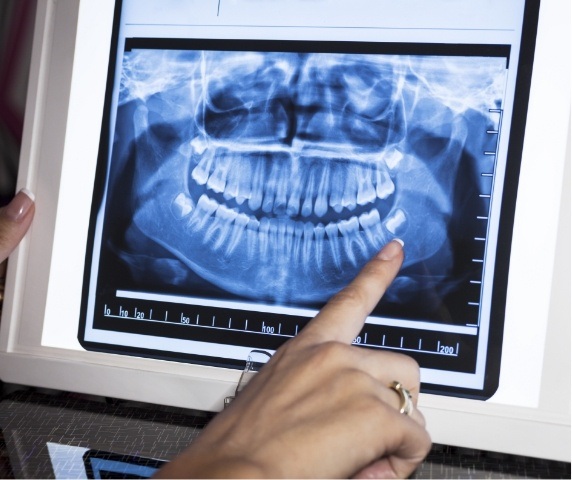 As one of the most pivotal diagnostic devices available, dental X-rays make it possible for dentists to see beneath the gumline. With all-digital X-rays, we can safely capture high-resolution images of your oral anatomy in less time. In just seconds, we can view the structures beneath the soft oral tissues, allowing for faster diagnosis of bone loss, tooth misalignment, abscess formations, and even decay. Also, these digital X-rays emit significantly less radiation than their traditional counterparts.
3D Cone Beam Imaging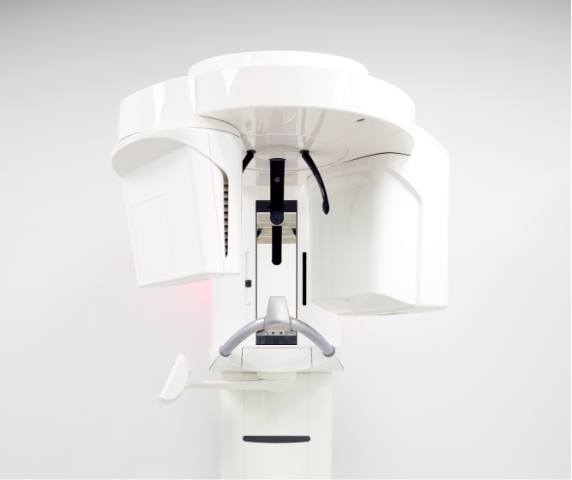 Our 3D Cone Beam Imaging system allows us to prepare treatment plans more accurately for patients requiring dental implant placement or other, more complex procedures. This unique device takes a 360-degree scan of the oral and facial structures, capturing hundreds of images to create a 3D image. We can then use this model to identify nerves, tissues, and other structures that should be avoided, ensuring a more streamlined and seamless approach to surgery.
Soft Tissue Laser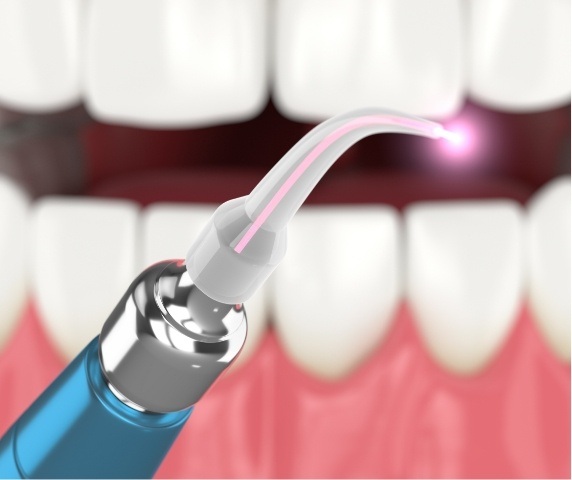 Instead of relying on traditional scalpels and sutures, Dr. Cromer and Dr. Schwartz are pleased to provide a soft tissue laser to make procedures less invasive and more comfortable. The concentrated beam of light targets infected tissue for patients dealing with periodontal disease, while it also removes excess oral tissue for those who require gum recontouring. This safer, more patient-friendly technique reduces bleeding, swelling, and the chance of infection while also minimizing recovery times.